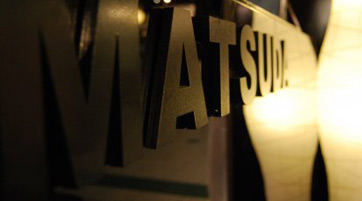 Matsuda started as a brand that showcases the edgy yet refined nature of today's young fashionable men. Began in the mid of 1990's, our main product offerings are fashionable men's clothing, covering everything from men's formal suits to informal indie-rock-influenced casual-styling ranges, along with footwear.
Matsuda has always stood for providing quality products, creating worlds and inviting people to take part in their dream. The new Matsuda Exclusive store is created to offer smart, affordable luxury and brings newness and style to the life of their customers and encourages them to participate in that lifestyle.
Combining all today's mens' styles such like street, outdoor and smart, Matsuda strives to bring comfortable, high-quality and fashionable clothing that expresses individuality in those wears them.